People can cut the cord on TV, switch to satellite radio, and desert the classifieds for Craigslist. For as long as we're still somewhat mobile in real life, outdoor advertising will persist.
Millions of people pass through Skytrain stations each week. They drive and take the bus and walk down the street. To catch their interest, you need to be interesting.
Billboard Advertising
Ever notice that radio stations, newspapers, and TV shows use billboards to advertise?
Bus Advertising
These moving billboards travel all over the city, covering any neighbourhood you want.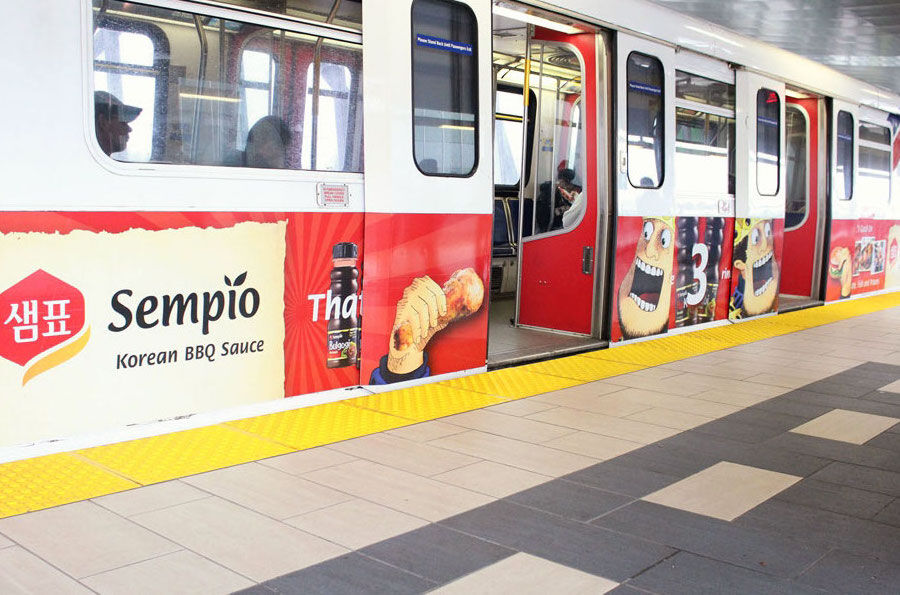 Skytrain Advertising
Ads in, around, and on the Skytrains in Vancouver. Eyes up, people. One shouldn't be on their phone whilst minding the gap.
Street Poster Advertising
Talk about cheap as chips. Great for street festivals and parades. They only stay up for a day, but at a buck and change each, you just keep them coming.
Media Planning & Buying in Canada
We've made outdoor media plans for campaigns all across the country.