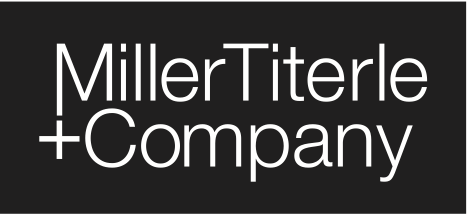 Lawyers On Horses
Miller + Titerle
Our Challenge
Miller Titerle asked us to do a group photo for Canadian Lawyer Magazine in recognition of them winning an award. In our usual fashion, we presented three ideas as rough sketches. They are a law firm. Law is one of the most conservative industries out there. So, I thought having them gather around a giant + sign—like the one in their logo—was pretty safe. We'd hire a prop builder, bring it out to a field, have some sit on the top, some lean against the side. Simple.
They wanted something a bit edgier.
"What else have you got?"
"Well we did have this idea about shooting the whole firm on horseback."
They loved it. I couldn't believe it. Now how was I ever going to make this happen?
We shot on actual horseback at Virtue Studios under the careful guidance of the skilled horse wrangler Danny Virtue, and then dropped into a plate which was shot in Vancouver's Gastown district, where their office was located. Thankfully, no lawyers were harmed in the making of this ad.
For other full-blown bananas ads by Miller Titerle, see lawyers fast-roping from helicopters and lawyers in the post apocalypse.