Why waste money on the war of attrition when one properly practiced creative spot will do the work of ten?
Here are a few ways that we have successfully introduced off-beat creative thinking into the somewhat robotic world of spreadsheets and data that is media buying.
TV ADVERTISING IN TWO ACTS
A heart-stopping cliffhanger. An emotional arc. And a sense of relief.
We used two chilling thirties as commercial break bookends. This made for a long, breathless minute of cereal and car ads before the rescue.
Warning: NSFW / triggering.
THE INSATIABLE TRAIN
You can get people excited about the message. Or you can get them talking about the medium. Sempio wanted to make their mark in Canada. So we looked to high density areas connected by a common thread. Turns out that thread had an appetite. The story become the train, and all tracks take us back to our hungry king.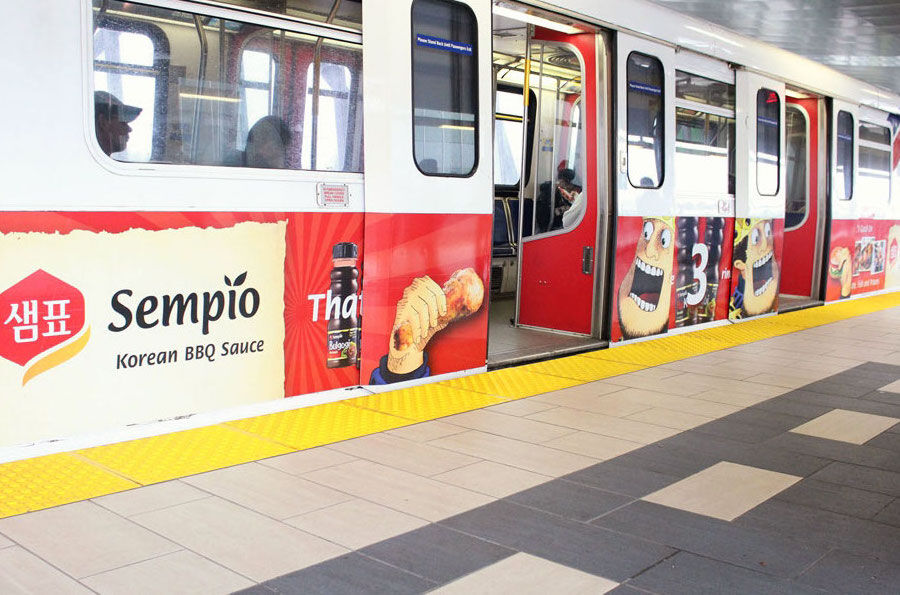 TRI-BOARD TWIST OF FATE
The movement of this tri-board helped to illustrate the passage of time.
Warning: NSFW / triggering.
EXPERIENCING TRANSFORMATION IRL
Behold The Transformation as it unfolds in real life, in real time, in Living Lenticular.
This actor/model is hugely popular in Afghanistan. Her fanbase drew as many likes as paid ads.
Immersion Creative is one of the only boutique advertising agencies in Vancouver to offer both creative services and media buying.
We do our media buying a little differently though. We approach media in the same way we would to come up with a concept for an ad or craft a headline or materialize a design out of nowhere. We use the area of our brain that we've had sprinting at a full tear around the track (while jumping hurdles) for almost twenty years. It's called conditioned creative thinking.
Media, along everything we do, is subject to value prioritization. Priority Number One is simply: The Work Comes First—and the work is creative.